My Blog
Posts for tag: tooth decay
By Ford Dental Group
January 14, 2019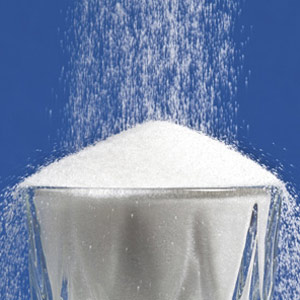 Even after decades emphasizing oral hygiene and supplemental fluoride to fight dental disease, we're now seeing an increase in tooth decay, especially among children. What's causing this alarming trend?
Many in both the dental and medical professions link this and other health problems to a rise in the amount and consumption of sugar added to food products. A number of years ago our annual average consumption of added sugar was about 4 pounds per person; today, it's closer to 90 pounds.
The increase in sugar consumption can be traced to the 1970s when the food industry began adding more sugar to make processed foods stripped of oils and fats taste better. Today, 77% of the approximately 600,000 food items sold in the United States contain some form of sugar (under a variety of names).
This additional sugar, however, has produced an unintended consequence: sugar triggers the release of a brain chemical called dopamine that regulates our sense of reward when we engage in a desirable behavior. The excess dopamine creates a weak addiction to sugar, which then leads to overconsumption, contributing to our current obesity epidemic and the rise in health problems like heart disease or Type 2 diabetes. This is especially alarming among children: thirty years ago Type 2 diabetes was unheard of among children — today there are over 55,000 diagnosed pediatric cases.
For both you and your family's general and dental health, you should consider ways to reduce your sugar intake: purchase and eat most of your food from the "outer edges" of your supermarket — meats, dairy, and fresh vegetables and fruits (which do contain the sugar fructose, but are mostly fiber that slows the liver's processing of the sugar); limit processed foods with added sugar, and learn to recognize its inclusion in products by reading ingredients labels. You should also be wary of sweetened beverages such as sodas, sports drinks, teas or juices, and try to drink more water.
The recommended daily sugar consumption is less than six teaspoons a day (about two-thirds the amount in one can of soda). By restricting this consumption, you'll improve your general health and reduce your risk for dental disease.
If you would like more information on the general and dental health effects of sugar, please contact us or schedule an appointment for a consultation.
By Ford Dental Group
May 29, 2018
For over a century dentists treated tooth decay by removing both diseased portions of the tooth and healthy structure deemed at risk for future decay. In the 1970s, though, a new approach emerged, known as Minimally Invasive Dentistry (MID). This practice protocol attempts to preserve as much of the healthy structure as possible.
Before MID, dentists followed a decay treatment protocol developed in the 19th Century. A part of this became known as extension for prevention calling for dentists to remove healthy structure considered vulnerable to decay. Besides reducing the tooth's volume, this practice also resulted in, by today's standards, larger than necessary fillings.
It was thought that removing this additional material would make it easier to clean bacterial plaque, the source of decay, but later, research showed the practice couldn't guarantee the teeth wouldn't be reinfected.
Since then we've learned a lot more about teeth and have developed new ways to detect decay at earlier stages. X-ray imaging, for example, has transitioned largely from film to digital technology, providing more detailed images at greater magnification. This, along with laser fluorescence and infrared cameras, has made it easier to detect the first tiny stages of decay.
We can also limit tooth decay damage by boosting enamel strength with fluoride applications and sealants or reducing decay-causing bacteria with anti-bacterial rinses. We've also seen advancement in techniques like air abrasion that remove decayed tooth material while leaving more healthy structure intact better than using a traditional dental drill.
Restoring teeth after treatment has also improved. While dental metal amalgam is still used for some fillings, the main choice is now composite resin. These new tooth-colored dental materials require less tooth preparation (and thus less material loss) and bond well to the remaining structure, resulting in a stronger tooth.
Following a MID protocol leads to less intervention and less time in the dentist's chair. It also means preserving more of a natural tooth, an important aim in promoting long-lasting dental health.
If you would like more information on minimally invasive dentistry, please contact us or schedule an appointment for a consultation.
By Ford Dental Group
May 09, 2018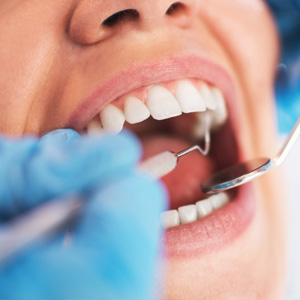 "Less is more" is a truism for much of life. It's also an important feature of an emerging approach to treating tooth decay known as minimally invasive dentistry (MID).
MID updates another revolution in dental care that occurred in the early 1900s. Treating decay took a quantum leap thanks to techniques developed by Dr. G. V. Black, considered the father of modern dentistry. Dr. Black's approach (known as "extension for prevention") involved not only removing decayed tooth structure, but also adjacent areas deemed vulnerable to decay, which made them easier to clean. On the downside, though, it also created larger than normal fillings.
As the practice prevailed through much of the Twentieth Century another weakness became apparent—the approach could not guarantee a treated tooth would not experience decay again. This became the real impetus toward MID—to find more comprehensive ways to treat decay with as little impact on the tooth structure as possible.
These efforts received a real boost from emerging technology. This was especially true in diagnostics with the rise of new devices like intraoral cameras and techniques like laser fluorescence that can enable dentists to detect decay much earlier. It's now possible to catch the disease at an earlier stage before substantial damage to the tooth occurs.
MID has also led to new treatments that preserve more of the tooth structure. Traditional drilling is increasingly giving way to air abrasion, the use of a fine particle stream of aluminum oxide, glass beads or baking soda directed precisely at decayed structure and minimizing damage to healthy structure. We're also using new filling materials like composite resin for restorations after treatment that are strong yet still life-like and attractive.
We also can't forget the role of the twin daily hygiene practices brushing and flossing to remove bacterial plaque, the main source of dental disease. And regular dental cleanings and checkups round out the MID approach, helping to ensure that decay doesn't get too far. The end result of this revolutionary approach: your teeth can experience less impact from treatment and remain healthier and more attractive in the long-run.
If you would like more information on minimally invasive dental care, please contact us or schedule an appointment for a consultation. You can also learn more about this topic by reading the Dear Doctor magazine article "Minimally Invasive Dentistry: When Less Care is more."