My Blog
Posts for tag: gum disease
By Ford Dental Group
June 27, 2020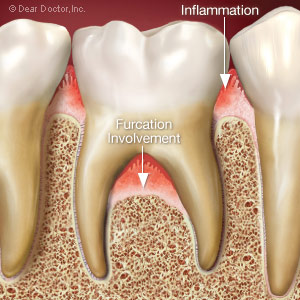 Periodontal (gum) disease often involves more than gum inflammation. The real danger is what this bacterial infection may be doing to tissues beneath the gum line—including tooth roots and supporting bone.
Gum disease can do extensive damage to the forked areas where the roots separate from the main tooth body. If one of these areas, known as a furcation, becomes infected, the associated bone may begin to diminish. And you may not even know it's happening.
Fortunately, we may be able to detect a furcation involvement using x-rays and tactile (touch) probing. The findings from our examination will not only verify a furcation involvement exists, but also how extensive it is according to a formal classification system that dentists use for planning further treatment.
A Class I involvement under this system signifies the beginning of bone loss, usually a slight groove in the bone. Class II signifies two or more millimeters of bone loss. Class III, also called a "through and through," represents bone loss that extends from one side of the root to the other.
The class of involvement will guide how we treat it. Obviously, the lower the class, the less extensive that treatment will be. That's why regular dental checkups or appointments at the first sign of gum problems are a must.
The first-line treatment for furcation involvements is much the same as for gum disease in general: We manually remove bacterial plaque, the main source of infection, from the root surfaces using hand instruments and ultrasonic equipment. This is often followed by localized antibiotics to further disinfect the area and stymie the further growth of the furcation involvement.
We also want to foster the regrowth of lost tissue, if at all possible. Classes II and III involvements may present a challenge in this regard, ultimately requiring grafting surgery to stimulate tissue regeneration.
The best approach by far is to prevent gum disease, the ultimate cause for a furcation involvement. You can reduce your chances of gum disease by brushing and flossing daily to remove disease-causing plaque. Regular dental cleanings and checkups, at least every six months, help round out this prevention strategy.
A furcation involvement could ultimately endanger a tooth's survival. We can stop that from happening—but we'll have to act promptly to achieve the best results.
If you would like more information on treating gum disease, please contact us or schedule an appointment for a consultation. You can also learn more about this topic by reading the Dear Doctor magazine article "What are Furcations?"
By Ford Dental Group
February 13, 2019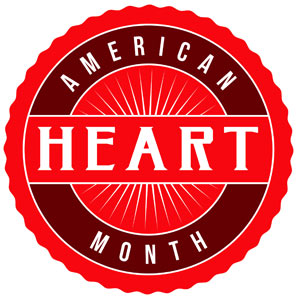 At this time of year, hearts are everywhere you look, so it's fitting that February is American Heart Month, a time to focus on cardiovascular health. Cardiovascular disease, which includes heart disease and stroke, is the number one cause of death around the world. But did you know that there's a link between the health of your heart and the health of your mouth?
People with advanced gum disease have a higher risk of having a heart attack, stroke or other cardiovascular event, but what is the connection? For one, oral bacteria found in gum disease can enter the bloodstream, where it has been found in artery-clogging plaque. In addition, untreated gum disease has been determined to worsen high blood pressure, a major contributor to heart attack, stroke and heart failure. One study reported that when gum disease was treated, high blood pressure fell by up to 13 points. But perhaps the most significant common denominator between gum disease and heart disease is inflammation, according to many researchers.
Gum disease is the most common inflammatory disease, affecting nearly 50% of US adults over 30, and 70% of those aged 65 and older, according to the U.S. Centers for Disease Control. The body's inflammation response is a key weapon in fighting infection. However, when there is chronic low-level inflammation such as occurs with untreated periodontal (gum) disease, many adverse health effects can result. In one Harvard University study, chronic inflammation was found to triple the risk of heart attack and double the risk of stroke.
The relationship between gum disease and heart disease is still not completely understood, but there's no denying that a connection exists between the two, so it's worth doing what you can to take care of both your gums and your cardiovascular health. Here are some tips:
Eat a heart-healthy—and gum-healthy—diet. A diet low in refined carbohydrates, high in fiber, vitamins C and D, antioxidants and Omega-3s has been shown to lower inflammation, benefitting your gums and your heart.
Quit smoking. Using tobacco in any form is a risk factor for developing both gum disease and heart disease.
Take care of your oral health. Gum disease can often be prevented—and reversed if caught early—simply with good oral hygiene, so be diligent about brushing your teeth twice a day and flossing once a day.
Come in for regular cleanings and checkups. Regular cleanings can help keep your gums healthy, and an examination can determine if you have gum disease. Be sure to tell us about any medical conditions or medications.
As you think about what you can do to take care of your heart health and overall health, don't forget your gums. If you have questions about how to improve your oral health, call us or schedule a consultation. You can learn more in the Dear Doctor magazine articles "Good Oral Health Leads to Better Health Overall" and "Carbohydrates Linked to Gum Disease."
By Ford Dental Group
June 28, 2018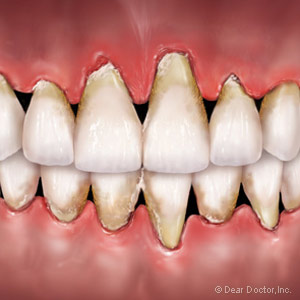 Periodontal (gum) disease is an infectious condition that if left untreated could lead to tooth loss. While gum disease is primarily caused by a thin layer of bacterial plaque and calculus left on the teeth due to poor hygiene, you may also have extenuating factors that may make you more susceptible to the disease.
Gum disease is actually a group of infectious diseases in which some forms are more difficult to control than others. All these forms arise from interactions between the bacteria in the dental plaque and your body's immune system. Depending on both your body's individual response and the disease form, your resistance to the resulting bacterial infection may be low.
That low resistance to certain strains of bacteria may be genetic — something you've inherited from your parents. Your stress level, particularly when it's high, can also diminish your body's ability to resist disease. There are also numerous strains of bacteria that could lead to gum disease — your body may not be able to effectively resist the particular "mix" of strains contained in your dental plaque.
Aside from lifestyle issues like stress or oral hygiene, we can at least test and verify any susceptibility you may have due to uncontrollable factors like genetics or the particular bacterial makeup within your plaque. Unfortunately, a minority of people will continue to deal with gum disease even after treatment and adopting a more effective hygiene regimen. Although we can't cure the disease, we can certainly control it with regular monitoring and treatment when necessary.
The key is to adopt a long-term strategy that will seek to preserve the teeth for as long as possible. In some cases, the best treatment approach is to prolong the life of the affected teeth for as long as possible to give you time to prepare emotionally and financially for eventual tooth replacement.
Indeed, any patient experiencing some form of gum disease should seek professional treatment, followed by a daily oral hygiene program and regular checkups and office cleanings. Taking the right steps in consultation with your dentist will assure you'll preserve your teeth for as long as possible.
If you would like more information on treatment for periodontal disease, please contact us or schedule an appointment for a consultation. You can also learn more about this topic by reading the Dear Doctor magazine article "Periodontal (Gum) Treatment and Expectations."