My Blog
Posts for: September, 2021
By Ford Dental Group
September 20, 2021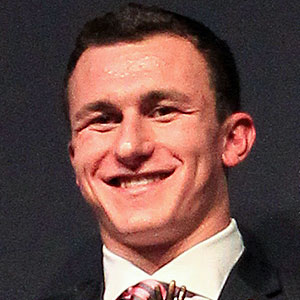 QB sensation Johnny Manziel has had a varied career in professional football. After playing two seasons for the NFL Cleveland Browns, he quarterbacked for a number of teams in the Canadian Football League. More recently, he joined the Zappers in the new Fan Controlled Football league (FCF). But then with only a few games under his belt, he was waylaid by an emergency dental situation.
It's unclear what the situation was, but it was serious enough to involve oral surgery. As a result, he was forced to miss the Zappers' final regular-season game. His experience is a reminder that some dental problems can't wait—you have to attend to them immediately or risk severe long-term consequences.
Manziel's recent dental problem also highlights a very important specialty of dentistry—oral surgery. Oral surgeons are uniquely trained and qualified to treat and correct a number of oral problems.
Tooth extraction. Although some teeth can be removed by a general dentist, some have complications like multiple roots or impaction that make regular extractions problematic. An oral surgeon may be needed to surgically remove these kinds of problem teeth.
Disease. Oral surgeons often intervene with diseases attacking areas involving the jaws or face. This includes serious infections that could become life-threatening if they're not promptly treated by surgical means.
Bite improvement. Some poor bites (malocclusions) arise from a mismatch in the sizes of the jaws.  An oral surgeon may be able to correct this through orthognathic surgery to reposition the jaw to the skull. This may compensate for the difference in jaw sizes and reduce the bite problem.
Implants. Dental implants are one of the best ways to replace teeth, either as a standalone tooth or as support for a fixed dental bridge or a removable denture.  In some cases, it may be better for an oral surgeon to place the implants into a patient's jawbone.
Reconstruction. Injuries or birth defects like a cleft lip or palate can alter the appearance and function of the face, jaws or mouth. An oral surgeon may be able to perform procedures that repair the damage and correct oral or facial deformities.
Sleep apnea. Obstructive sleep apnea is usually caused by the tongue relaxing against the back of the throat during sleep and blocking the airway. But other anatomical structures like tonsils or adenoids can do the same thing. An oral surgeon could address this situation by surgically altering obstructing tissues.
It's likely most of your dental care won't require the services of an oral surgeon. But when you do need surgical treatment, like Johnny Manziel, these dental specialists can make a big difference in your oral health.
If you would like more information about oral surgery, please contact us or schedule a consultation.
By Ford Dental Group
September 10, 2021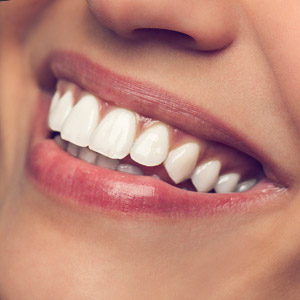 Self-improvement is an estimated $10 billion annual market—smartphone apps, one-on-one coaching and, of course, books that instruct and inspire people on everything from selling yourself to increasing your self-esteem. But as helpful as these resources might be, don't overlook the self-improvement opportunities that could be awaiting you at a familiar place: your dentist's office.
Cosmetic dental techniques can enhance more than your physical attributes. Because of the importance of smiling in everyday life, improving the appearance of your teeth and gums can fill you with a renewed sense of confidence. A transformed smile might just be a game changer in social and career settings, not to mention your romantic life.
Many cosmetic techniques also improve oral health. It's a double benefit! A more attractive smile is more likely to be a healthy smile.
So, in recognition of Self Improvement Month this September, here are 4 ways you could improve your smile appearance.
Teeth whitening. One of the simplest and most affordable ways to improve your smile appearance is with a teeth-whitening procedure. Years of eating, drinking and (for some) tobacco use can leave teeth yellowed and dull. A professional whitening can brighten your teeth and take years off your smile. With proper care and occasional touch-ups, your brighter, more attractive smile could last for years.
Dental veneers. Chipped, discolored or slightly gapped teeth can detract from an otherwise beautiful smile. Dental veneers could completely change all that. Thin wafers of dental porcelain, veneers bond to the front of teeth and mask all manner of imperfections. And because they're custom designed and colored to blend with other teeth, only you and your dentist need know you're wearing them.
Dental implants. Missing tooth gaps, especially in the visible "smile zone," stand out like a sore thumb. Dental implants, the premier method for tooth replacement, can fill those unsightly gaps and restore your smile. Implants are titanium metal posts imbedded in the jaw that develop strong attachments with the bone. This makes them durable and long-lasting for a truly life-like result.
Orthodontics. Realigning teeth through braces or removable clear aligners is first and foremost therapeutic—it's primarily performed to improve overall dental health. But a huge secondary benefit is a more attractive display of perfectly aligned teeth. That's why orthodontics is widely regarded as the "Original Smile Makeover."
To see if any of these or other procedures—or a combination of them—could transform your smile, make an appointment with us for an exam and consultation. Self-improvement might actually be as close as your teeth.
If you would like more information about cosmetic dental options, please contact us or schedule a consultation. To learn more, read the Dear Doctor magazine article "Cosmetic Dentistry."